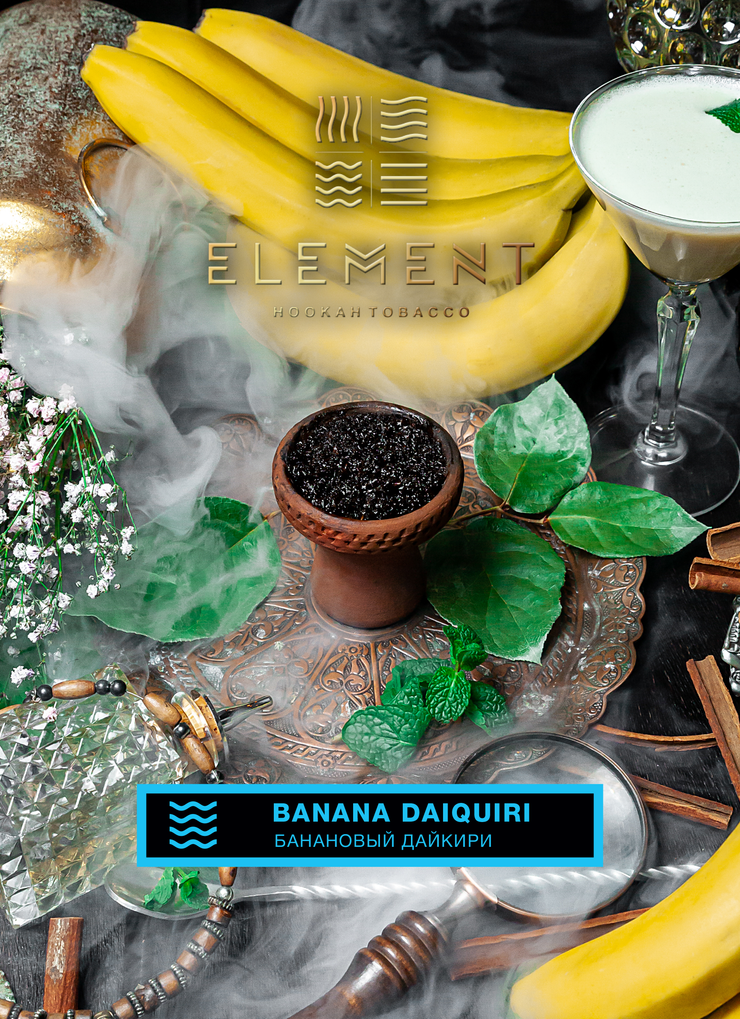 Element presents natural resource based hookah tobacco
It is the whole world with bright impressions — a breath of wind, excitement of the mountain river, power of the earth, heat of fire…
The perception of tobacco is largely influenced by its strength, which is why we created a concept of the four elements, the lightest of which is the air, and the strongest — fire. AIR, WATER, EARTH, FIRE — 4 elements, so that everyone can choose his own!
 The strength is regulated by use of Burley tobacco with different geografical origins — liquid nicotine is not used for this. Also cigar tobacco is used in the line of products FIRE.
Only high — quality European flavors are used in Element, many of which are designed exclusively for our brand.
LONG AND BRIGHT SENSATION OF FLAVOR
The average duration of smoking — 60 minutes, rich flavor and strength is maintained throughout the whole smoking process.
HEAT RESISTANCE AND SMOKINESS
Due to high quality tobacco leaf and the way of processing it, ELEMENT loves heat. It's heat resistance is above average, it easily restores the flavor when blowing and cooling the bowl.
EASE OF USE
ELEMENT is finely chopped, without debris and excess syrup. No need to be a professional — it takes just to put tobacco in any bowl and smoke.
PACKAGING
Three-layer film is used in order to preserve product's flavor, which protects from light and moisture.
SOFTNESS OF SMOKING
Liquid nicotine is not used in production of tobacco mixture, so tobacco is gently smoked and does not irritate the throat. Such effect is also achieved by moistening the tobacco leaf.
EXCISE TOBACCO
This is a guarantee of stable quality and flavor. Excise tobacco undergoes sanitary and epidemiological control, which confirms its safety.
very good tobacco with a variety of flavors. I order whenever possible and recommend it to everyone
Strong shisha
I would definitely recommend if you are seeking a stronger buzz from your smoke session
Element Water
Became my new go to after how hard it us to get Tangiers lately. Much more "wet" compared to Tangiers but good flavors and great clouds.
New brand for me but probably won't be back
The Moroz is very very icy you only need a little. The Pear was alright but I couldn't taste it over the little bit of Moroz I put in. Overall it was alright.