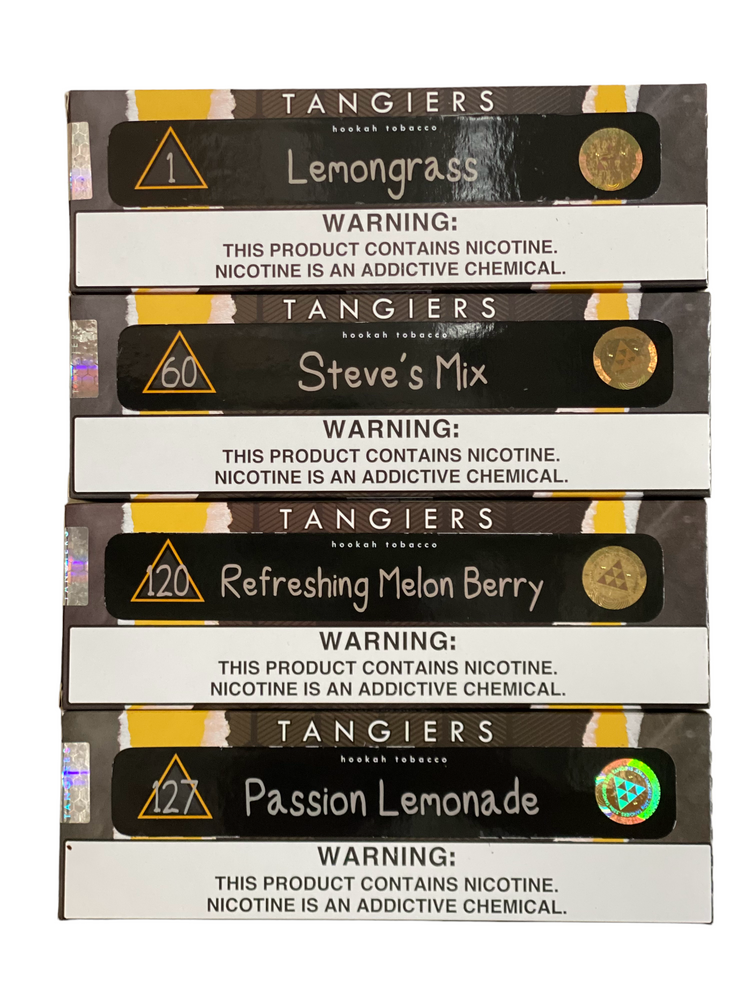 Tangiers Hookah Tobacco is an American made brand since 2000, and has some of the finest cuts, unique flavors in the hookah industry. Tangiers tobacco has created some of the best flavors on the market, including Cane Mint. Each Tangier's flavor is handmade in their facilities which is located in Pheonix Arizona. Tangiers has impacted the hookah community with bold, creative and unique flavors, as well as perfecting some of the classics. Tangiers Tobacco is highly rated among the community. 
*Flavor Packaging might come with different name for a short period of time

REGARDING CANE MINT B LIMIT TO 1 PER CUSTOMER.
REGARDING BUG POWDER LIMIT TO 1 PER CUSTOMER.
REGARDING SCHNOZZBERRY LIMIT TO 1 PER CUSTOMER.
FOREPLAY ON THE PEACH LIMIT TO 4 PER CUSTOMER.
Great flavor
This flavor is great and my experience with 5star was helpful and professional as always.