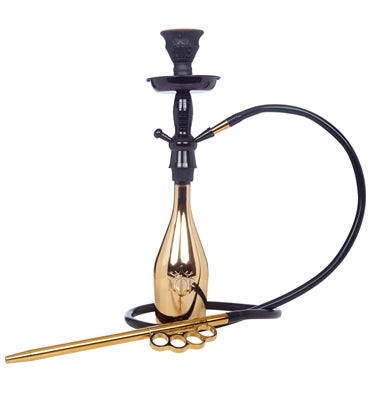 This unique setup from MOB hookah comes with everything you need to convert a bottle into a hookah! With it's bottle fitting top you also get: a mob clay bowl, plastic hose, bottle kit, and with this one a MOB champagne bottle! Everything you need to be that baller, is right here to add to your collection!
Does not include Mob Brass Knuckle Hose. 
Related Products
You can stop autoplay, increase/decrease aniamtion speed and number of grid to show and products from store admin.