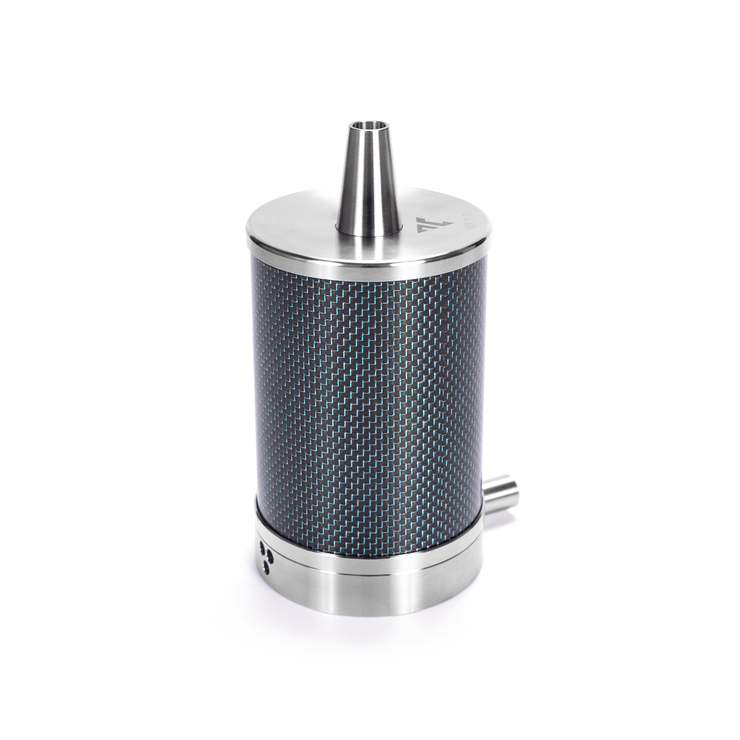 The VYRO - One is the perfect travel hookah on the go and is made of V2A stainless steel and real carbon. The VYRO - One has been designed, developed and tested since the summer of 2018 by AEON.
Since the body of the VYRO - One is made of real carbon and not glass, the VYRO - One is also perfect for festivals and very stable. Our newly developed blow-out system makes it possible for the first time to blow out the smoke below the water. The VYRO - One has been designed with the entire center of gravity of the hookah down and although the One is so small, it stands very stable and does not tip over easily. Hose connection and blow-off valve are both located at the bottom of the One. The fact that the hose is attached to the bottom, it is also prevented that the hose kinks or the hookah is thrown when pulling on the hose. The VYRO - One has an integrated diffuser and a pleasant draft.
In the v2 versions, the sleeves are interchangeable!!
Great product and great service!
A part was missing when I received this, but Michael was very helpful and shipped a replacement right away.
Love it!
Love the hokkah! Got my hokkah within a week with complimentary gifts from 5starhokkah! Thank you guys.
Aeon vyro v2
Amazing solid piece , 👏 👌 ❤️
Portable
I stopped hookah long time ago but reconnected with friends recently. I couldn't find my bambino I had back then so tried this vyro one v2 and fell Inlove!! This thing is super portable and easy to clean. No issues yet but I heard about the hose port o rings does come loose but this hookah comes with an extra.