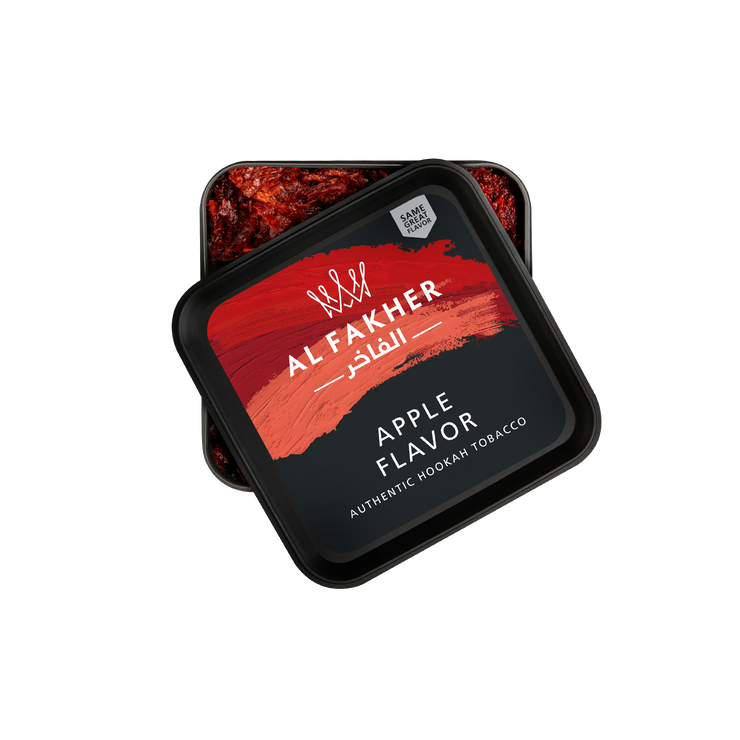 Al Fakher is one of the most well-known, long established brands in hookah. Most well known for their fruit flavors, there's a reason that Al Fakher Shisha is enjoyed worldwide. What ever you're in the mood for, Al Fakher has something for everyone.
Hubbly- bubblegum 
Harvest Moon -Green Tea, Lemon-lime 
Dream Scape -Blueberry, Citrus Mint 
Diamond Dust -Sparkling Orange, Raspberry, Pineapple, Lime 
Always a good choice
I first started with AF Blueberry mint about eight months ago when I first started to hookah. I've tried several different brands and always returned to my AF. I know keep on hand 12-16 different flavors blueberry, cherry, berry, watermelon, mint, orange, lemon, mojito, strawberry, two apple, grape, peach, coconut, vanilla, grenadine, and mango. I do a lot of blending and layering and I've managed to make some pretty decent shisha cocktails. I could go on, however I think I've expressed my pleasure with AL FAHKER flavors.
Good product
It's really good product.
Thanks for taking of of my uncompeted order, appreciate it,
Al fahker
Great product and a great price and a great customer service