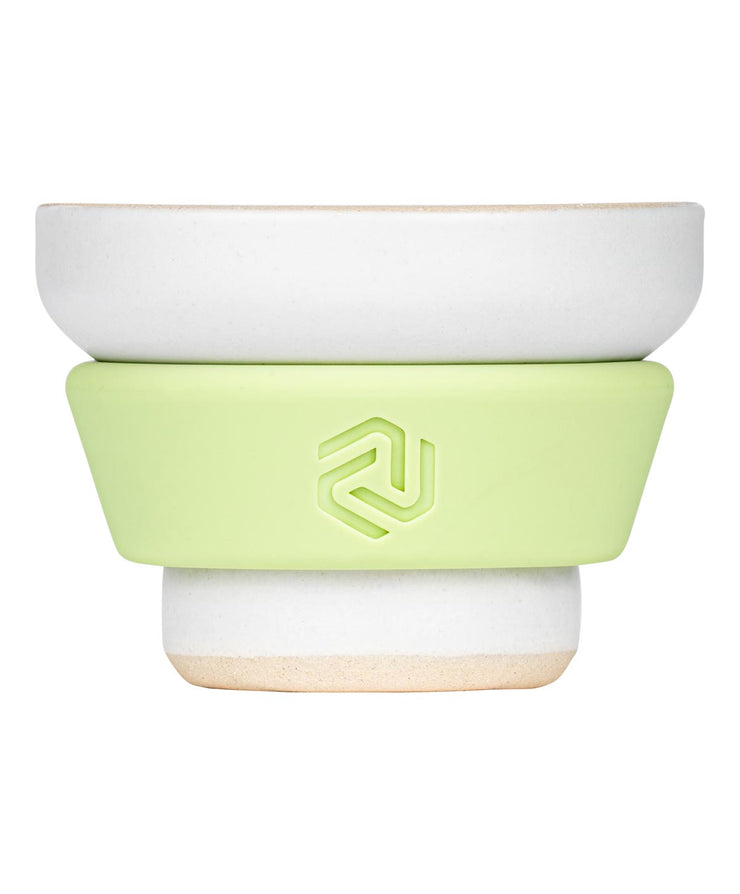 The Amotion Dot is the first bowl from Amotion and an absolute performer. Color-coordinated with the colors of the Amotion models, the Dot convinces not only with its appearance but also with the high-temperature fired clay.
Made by finest craftsmanship in Spain, the Dot always shines in a matte white, which, in combination with the silicone parts, allows for easy removal even after a longer session without burning your fingers.
Amotion bowl
The bowl is heavy and stays very hot. Even when touching the rubber ring it's still hot. You're better off getting any phunnel clay bowl with a glaze at the top. The bottom will stay cool to the touch while the top keeps a good temperature and it will cost you a lot less.