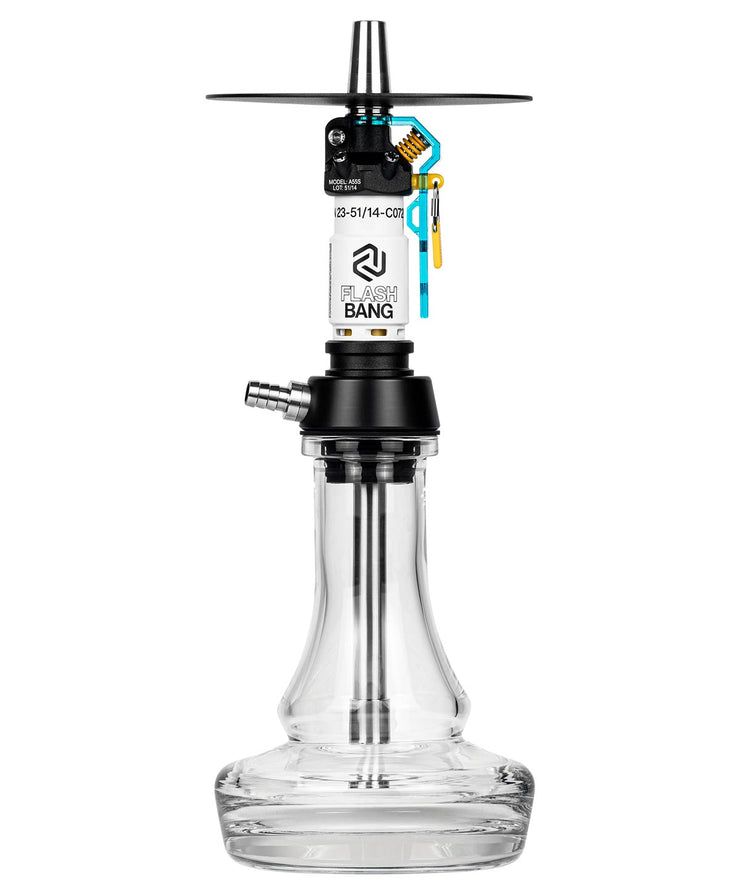 Get Flashed - The Amotion Flash Bang

With the Amotion Flash Bang you are not holding just any shisha in your hand - but the first of its kind. Let yourself be enchanted by the unique design and the breathtaking blowoff.
The Amotion Flash Bang offers you a special design concept and a high level of quality. With over 30 individual parts, it is one of the most complex shisha at all and definitely a real eye-catcher.


Featuers of the Flash Bang:
Smoke Feeling: Due to the pleasantly loose draft and the responsive suit behavior, you will be flashed not only visually, but also by the performance and gain a unique smoking experience that only the Amotion Flash Bang gives you.

Unique blowoff system: The Flash Bang vents evenly vertically from the sleeve in the direction of the bowl. At the top of the sleeve four screws were installed so that the hookah is also vented in the direction of the plate.

Lasered Plates: The carbon plate of the Amotion Flash Bang is lasered and therefore different from conventional carbon plates.

Amotion Flash Bang Hookahs