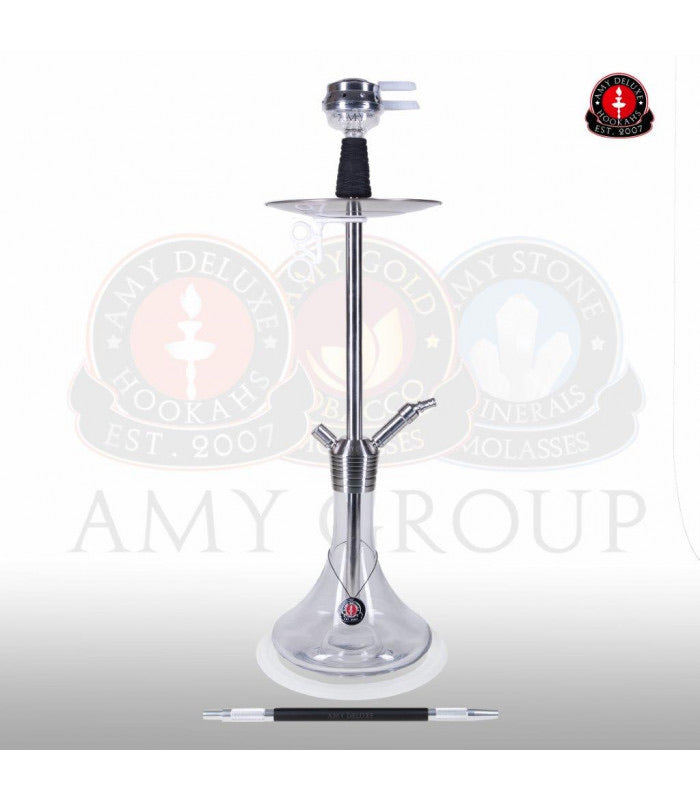 The Steel Stick by Amy Deluxe is a powerful yet simple style hookah. M
ade of stainless steel combined with simple lines of the glass bowl results in this little masterpiece.
The Hookah is opened and closed using a short rotating thread.
If you want, you can upgrade the Hookah to a 2 hose operation.
In addition to the clay bowl, fireplace attachment, as well as silicone hose, and a robust aluminum mouthpiece, are included.
So you have a great hookah at a fair price.
The AMY Little Stick (SS09) comes with :
Natural tobacco head + hot screen
Universal adapter made of stainless steel
2 connections
Silicone hose & aluminum mouthpiece