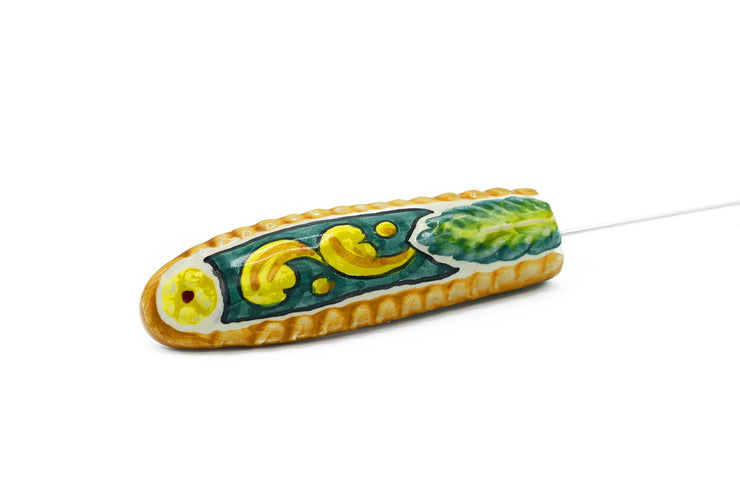 This hookah foil poker from Olla Bowls is the perfect tool to poke holes, mix tobacco in the jar, and distribute tobacco in a fluffy manner throughout the bowl thanks to its ergonomic handle, all without getting your hands dirty.
The foil poker is designed, made in Italy and hand-decorated in the classic Olla Bowls style.
Shape: Straight Type
Color:Yellow, green, orange, white;
Material: Ceramic body and Metal pins.
Pins Diameter: 1.8mm