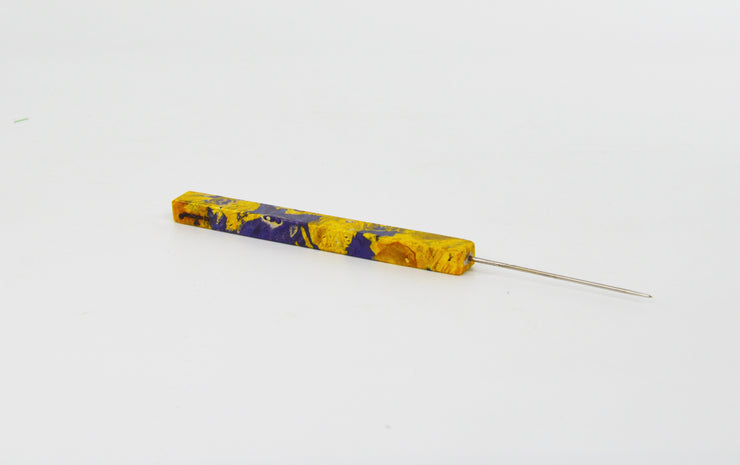 B2's custom hand made pokers are here! Using the same process as their Precious Cut Collection™ stems, they moved on to create a small batch of custom pokers so that you can slowly begin collecting your favorites! These pokers are custom created using high end wood pieces and a mix of beautiful resin colors. Each piece is 1 of 1, that means not one piece will be a like. They began by thinking of some nice color combinations, then moved forward to mixing and matching with beautiful wood burls. Once mixed and molded, they wait several days for them to dry and get ready for cutting, hand sanding, coating, and polishing.
Each piece is sanded multiple times, coated multiple times, and polished to a finish!
If you are looking for a show piece, then this is the piece you want! Collectibles? Of course! Every color B2 makes becomes another piece we want to keep, but of course we cant keep them all!