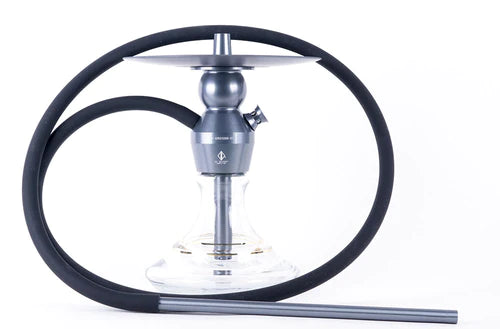 B2 Hookah Reaper – Complete – In-Stock Now!
Color options:
Black, Gold, Gunmetal, Violet and Turquoise 
B2 Reaper™ v3 Hookah Stem, Hose, Tray, Box, & Vase is designed using high grade quality 6061 Aluminum and machined with aerospace certified CNC machinists. Designed and made in the USA. All products come with a unique serial number and certificate of authenticity from our company.
Each B2 Reaper™ comes with a unique serial number and an authenticity card to verify. If you have received a B2 Reaper™ and there is no serial number or you want to check the authenticity, please contact us and we will provide the correct steps to verify.
What is included:
B2 Reaper™ Body
B2 Reaper™ Stem
B2 Reaper™ Tray
B2 Reaper™ Hose
B2 Reaper™ Purge
B2 Reaper™ Purge Ball
Generic Clear Vase