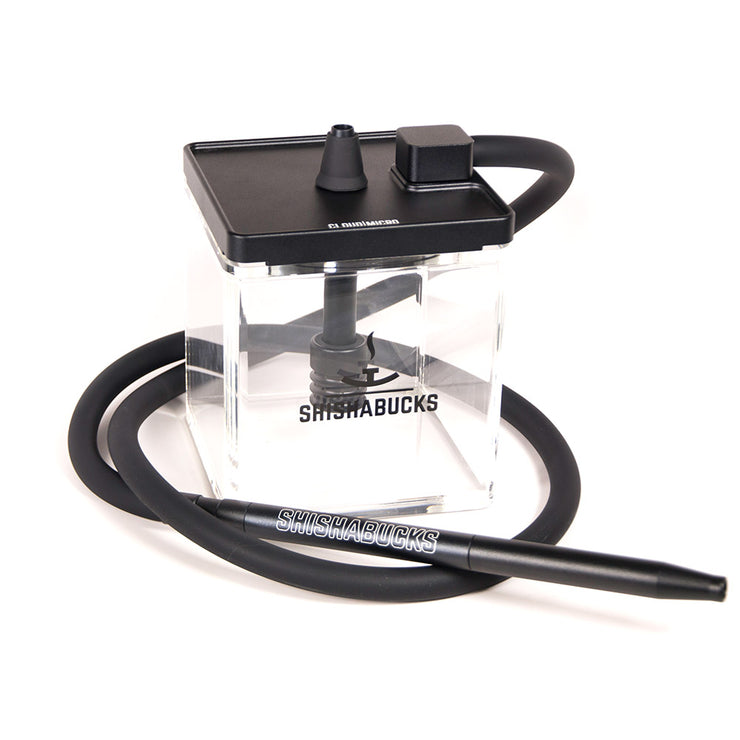 Modern travel-size cube hookah from anodized aluminum. Features patent-pending 4-corner invisible purge. All parts of hookah fit inside the acrylic base for easy transportation. Included in the package: silicone hose with 3-piece handle, downstem, portable bag, acrylic tank, bowl grommet and diffuser. LED Stand, Bowl and Heat Manager are not included. Designed in Toronto, Canada.
NOTE: BOWL NOT INCLUDED
Extremely satisfied
I am extremely satisfied with the cloud micro hookah, sky bowl, and the stratus I purchased! I will definitely be a customer in the future. Thank you.
Better than a KM
I've owned a few KM hookahs now and the Cloud Micro beats them all.
Its airflow is the same or better than my full-size KM's, has an integrated diffuser, and integrated check valves.
The base has a deceptive amount of volume above and below the water line so cooling is good.
The opening for the base is large enough to fit two hands into so cleaning is incredibly easy.
Everything fits into the base and carrying case, including the hose, a bowl, and an HMD.
The design is just so well thought out, everything fits together perfectly, feels quite durable, and is hands-down the #1 easiest hookah I've ever owned.
Shishsabucks cloud/micro
One of the hookahs I've ever had