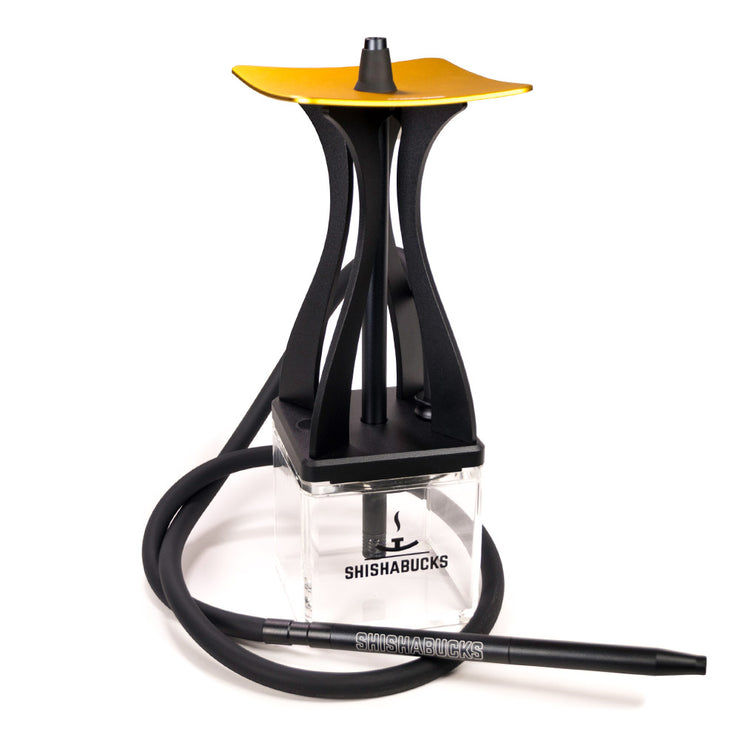 Cloud|mini- Premium Aluminum Hookah by ShishaBucks
Perfect travel-size hookah that is very easy to transport. Despite the smaller size the quality of smoke is the same as in full size hookahs due to advanced functional design.
All metal parts are made from aluminum using  machining, sand blasting and hard anodizing. Aluminum is considered a premium material as it cannot rust and relatively light. This hookah is considered anti-ghosting as the downstem is cleaned just with the warm water instead of metal brush.
The water base is made from thick acrylic with extremely wide opening for easy cleaning.
Every hookah is manually assembled and checked using multi-level quality control.
Designed in Toronto, Canada.