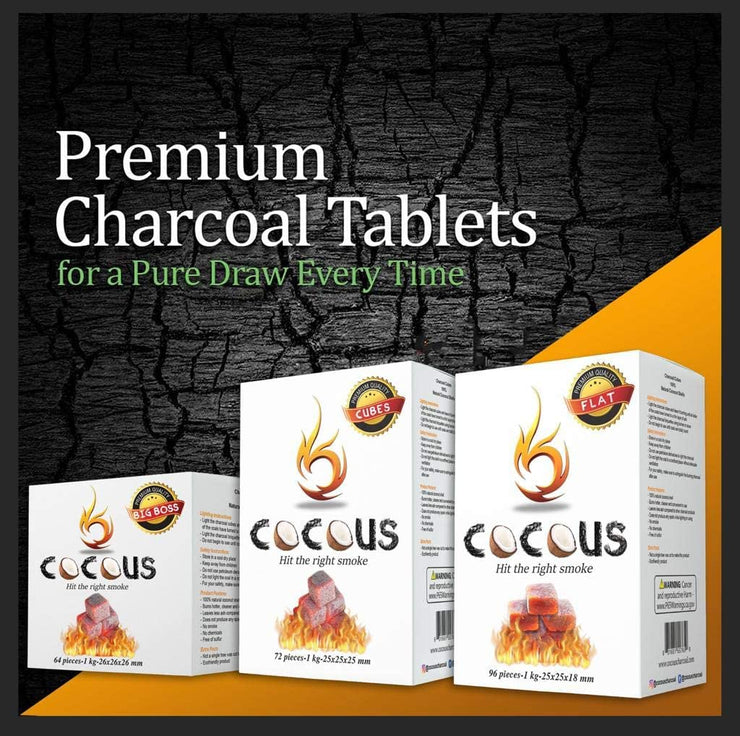 COCOUS charcoals are coconut charcoals for radically high-quality hookah. When lit, they have no smell, little ash, no taste, no sparks and it'll burn long. There are no wood products in the COCOUS charcoals. 
Not a single tree was cut to make this product, these are eco-friendly products.
Awesome Sauce
I found these during the pandemic and brought them due to not wanting to wait longer than a day for coal. Omg these are amazing you guys! They are true to the description! They have little to no smell, no bad taste, and last at least a hour or more. If you want something good trust me get these?!