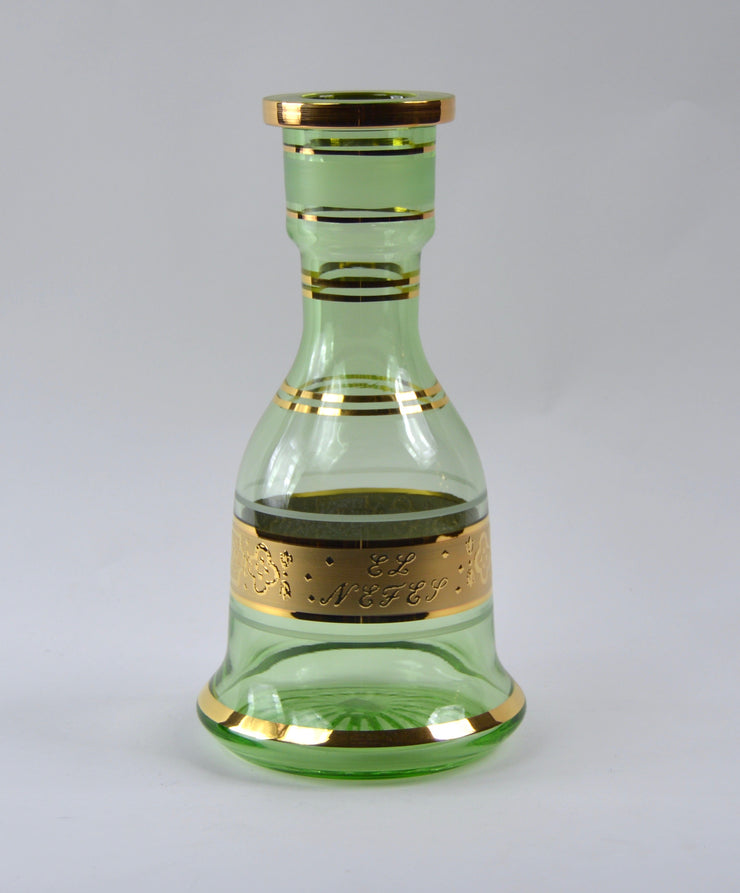 With its simplistic gold band pattern you'd be quick to turn away, however with this Bohemian bell base, by El Nefes, the details lay within the 24k gold band, the patterns ingrained on the gold band will look beautiful with any traditional or modern setup, El Nefes has chosen the right colors, and design for this base.
Features 2" opening with 16" diameter and 11" height.
Related Products
You can stop autoplay, increase/decrease aniamtion speed and number of grid to show and products from store admin.