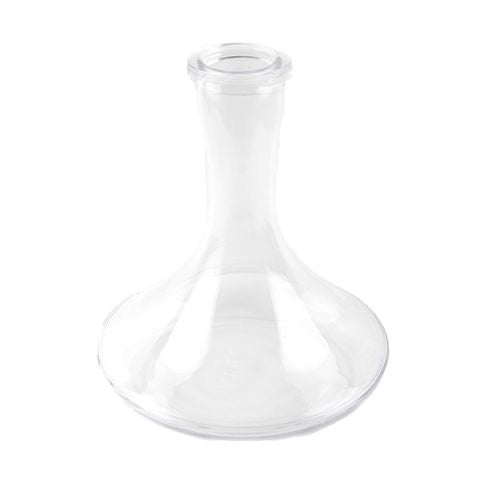 Golden Desert Genie bases are made by hand from thick glass (approx. 5 mm). They are very popular and common transparent bases that look great with any hookah. The Jumbo size of this base allows larger downstem hookahs to fit on a genie style base. Large downstems such as Regal hookahs, B2 hookahs, and Khalil Maamoon. 
Height: 12"
Inner Height : 10"
Opening: 1.7 "  
Sizes may vary (handmade products)
Best base for a B2 hookah
I needed a larger base to fit my B2 hookah and this one is perfect.