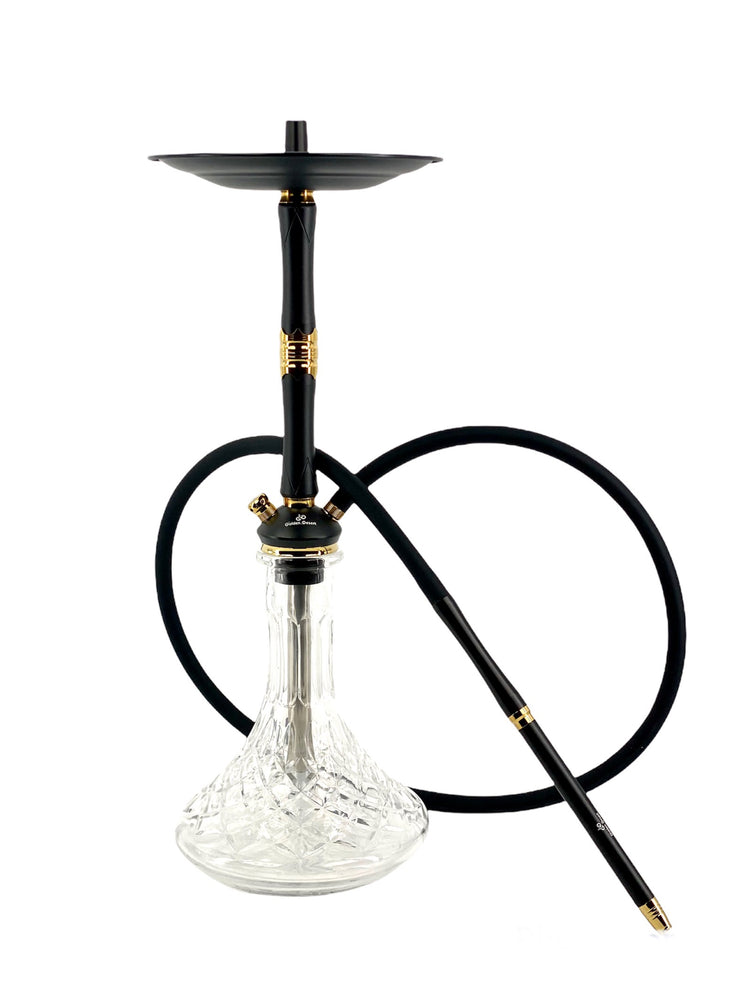 The Golden Desert L003 hookah comes with a FULL KIT! 
The Golden Desert L003 comes with an Diamond Cut Base, Tray, Hose Handle, Stem, Bowl, and Silicone hose! This gorgeous L003 hookah from Golden Desert looks like the king of all golden desert hookahs! 
SPECS:

Height- 20 inches
Width- 8 inches
It's ehhh
It's an okay hookah, it is cheaply made but still better than the pumpkin hookahs you would get at a club, I would consider this an entry level hookah for someone who wants to get something nicer but doesn't want to break their budget, id prefer the Khalil mamoon over these, same price range but better quality
great hookah, mouth piece hose is questionable
The hose is silicone which is great but the mouthpiece is cheap. the paint started to chip off inside and outside after cleaning a few times with a brush and i stopped using it cause afraid of inhaling the chipped paint. the pipe is smooth, diffuser is great though. color stands out and vibrant.
Great hookah
Very smooth pull. Love the black and Gold. Great budget friendly hookah with a high end feel. Definitely recommend this
Golden Desert L003 Hookah