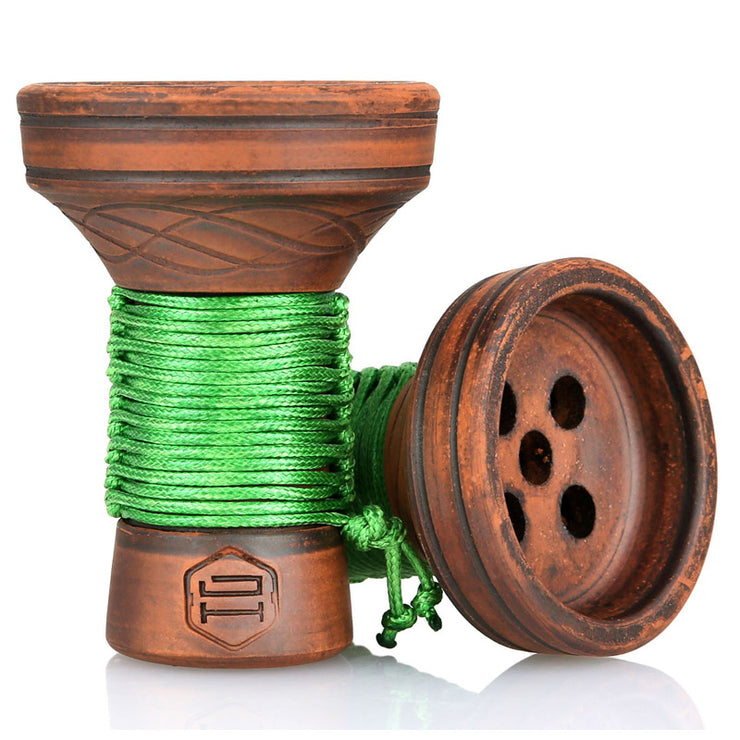 The Japona Killer is a great bowl for lovers of the strong stuff! Made of high-quality clay, with a height of 105 mm and a volume of 15 g. Strong tobaccos will unleash their potency thanks to the straight walls and flat bottom. Suitable for a classic smoke on the foil, and also for kaloud. The tall leg features a braided cord. The bowl comes packed in a stylish wooden box.
Capacity: 15gгams
Height: 4.1 inches (105mm)
Material : clay
Great bowl for high heat shishas
It works great with higher heat tobaccos like element zoom and must have. I don't think it would do as good with tangiers and other low heat tobaccos but besides that I love this bowl.