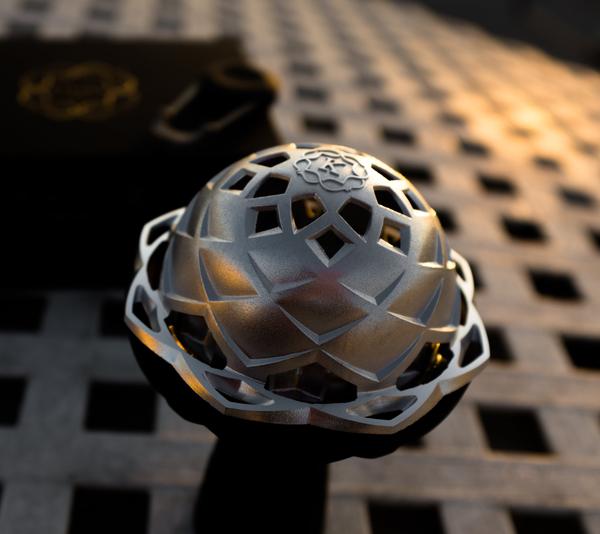 New from Kaloud comes the Lotus II. The second coming of the Kaloud Lotus with its sleek new design, so one must ask the question, how do you make something so simple better? You can't unless you create a better catch for ashes to avoid hitting the shisha, higher grade materials, and include particles to filter the smoke so that toxic gasses aren't mixing into your tobacco (cook your coals all the way through and you'll not have to worry) and in addition to that, keep the heat inside.
No need for another bowl ever now.
Obviously skeptical at first due to the price but Very amazed at how it maintains a fantastic session every time i use it. So easy to clean and doesnt require a grommet to hold in place. Guaranteed this will be the only bowl you ever need, and it cant break either. Get it with the heat management and i promise you its worth every dime.
I love this thing. It works really well on the samsaris and other bowls that I have collected. On top of looking great.