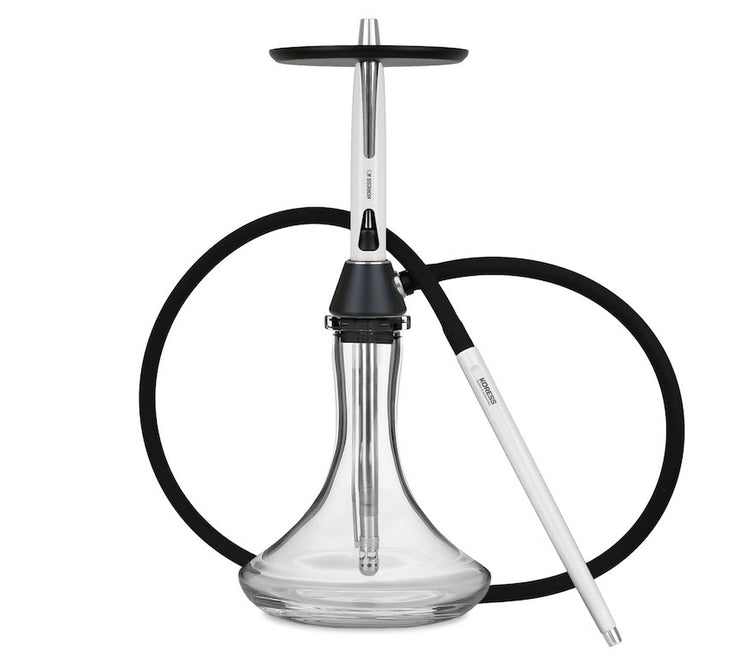 The Koress K3 hookahs is a superior Russian made hookah. The innovation that went behind this unique design is groundbreaking. The adjustable diffuser of the Koress K3 comes with a Pulley system that allows the hookah to be more restricted if need be and wide open to make the draw smooth. the invisible purge shoots out from the slight openings along the stem. Moving the inner pulley system up or down allows you to adjust the diffuser, and boom you're a pro shisha smoker now. 
BASE INCLUDED
Cool hookah !
I bought this hookah with a discount , and it definitely worth it !
The best part of this hookah is opportunity to adjust stem/ or what ever it is.
I just really recommend it to purchase ! I bought white one, its so fancy and stylish. 12 stars out of 5 !
Koress K3
It's a good pipe with good airflow and durable materials. Not as smooth as my Aeon 4 but still a great option for the price.