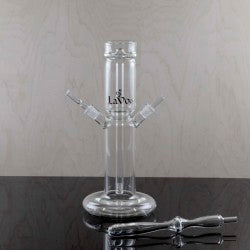 The LaVoo MP6 is perfect for traveling since it consists of a unibody design. The bowl and downstem are built right into the hookah so there is no need to pack different components when taking your hookah on the go. Simply grab the MP6 along with the hose and you are set.
NOTE: HOSE NOT INCLUDED 
Related Products
You can stop autoplay, increase/decrease aniamtion speed and number of grid to show and products from store admin.