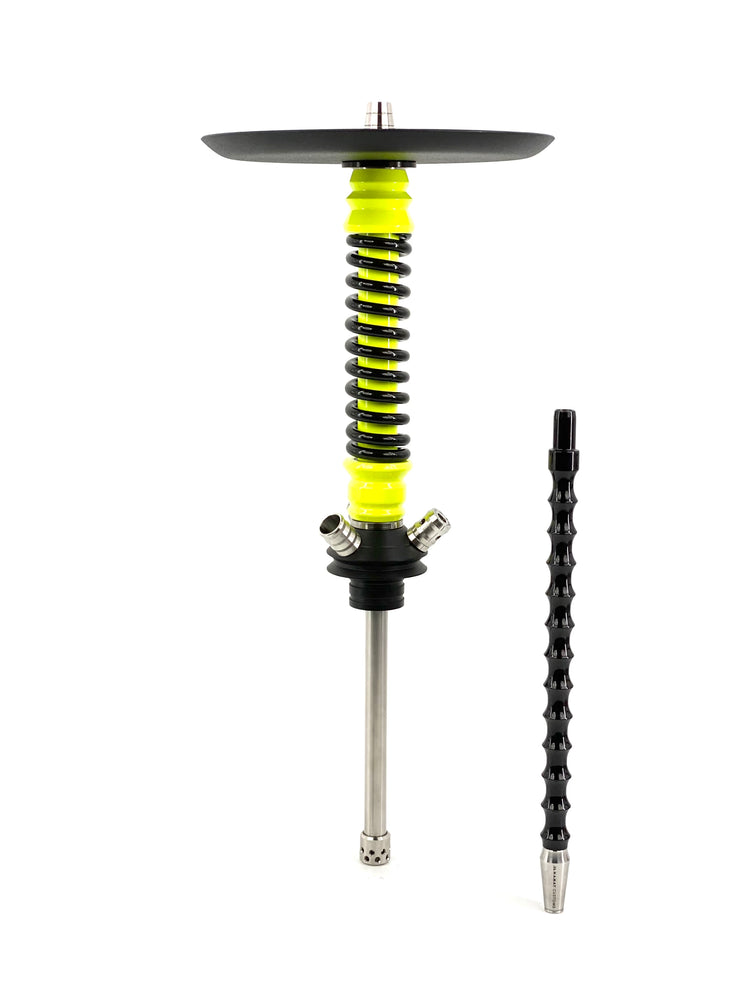 The Mamay Customs Med hookahs are a perfect style hookahs that do not compromise size for functionality. The coil-over style is perfect for any car enthusiast out there. The Mamay Custom Coilover hookah smokes smooth with the removable diffuser. Made from stainless steel the Mamay Customs hookah will smoke with the best of the hookahs out on the market. A complete hookah with style! 
COMES WITH: Stem, Tray, Hose Handle, Removable Diffuser. 
tray designs may vary.