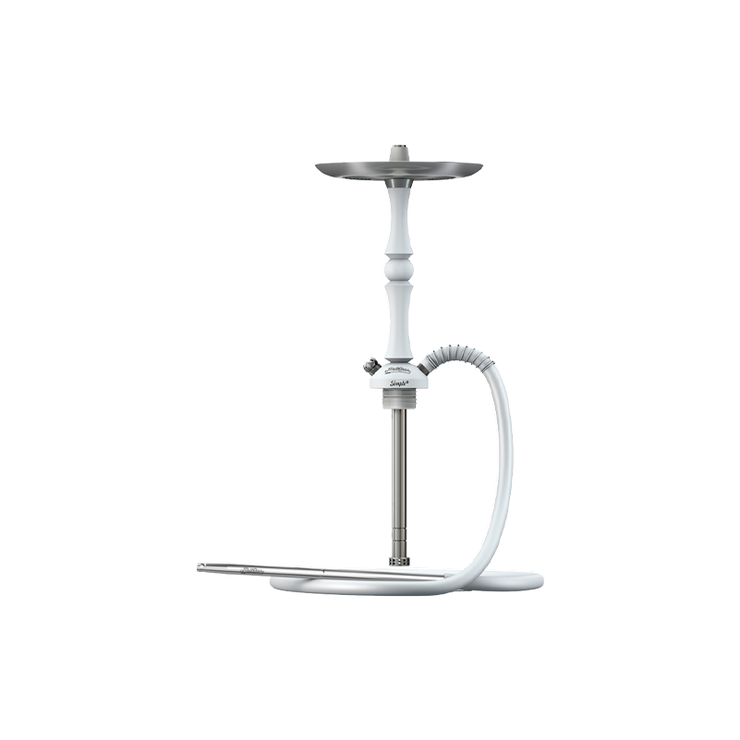 The MattPear Simple M Ball is created from high quality polyacetal with pressed stainless steel which give the Matt Pear Simple an impeccable build as they've thought of every possible detail of this hookah before they dove into it's creation. With a magnetic connection pulling the hose port and diffusers to the stem you don't have to worry about it falling out or lack of a connection that causes you to lose precious smoke through the hose ports. The, Simple also comes with a stainless steel downstem, tray, hose, as well as removable diffuser! Be sure to add a Mattpear to your collection.
Try to pair it with these beautiful Golden Desert Bases !! <<<<--- Click Here
Note: This is the stem and tray and hose setup only!