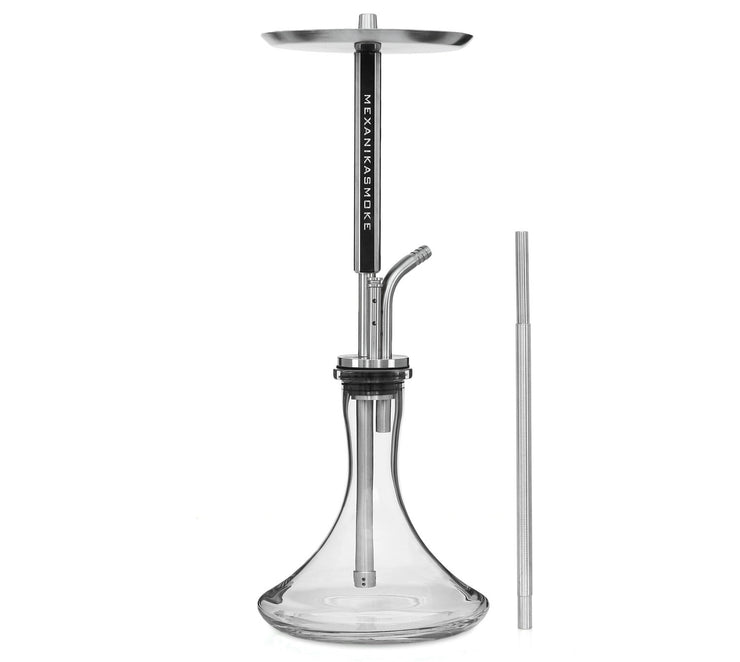 Mexanika Smoke Black is popular for its price, light weight and small take apart size. The amazing Russian Steam Machine is a Russian Made hookah.
Distinctive features of this model:
100% stainless steel, but not heavy
Dismountable diffuser for changing from classic blow to effortlessly blow (open draw)
Stem is fully collapsible with threaded connections
Completed with stainless steel mouthpiece ( silicone sold separately) 
Comes with stem, tray, base & hose handle 
Amazing quality, only one issue
So far I'm loving this hookah through and through. Pull is perfect for me, it's size feels good and the build quality is immaculate. My only issue is that it uses the silicone around the stem to fit to a base, feels a little out dated but that is just preference.