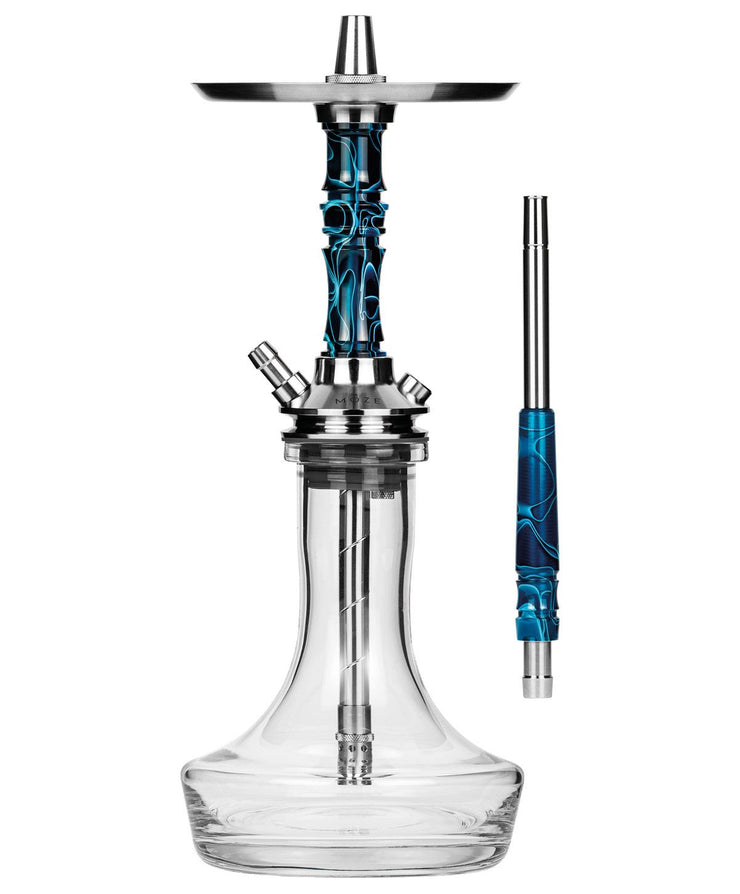 Moze Breeze Pro - a must-have for every shisha lover!
The Moze Breeze Pro impresses with its easy handling and modern design. Let yourself be enchanted by the unique look and the stunning blow-off.
The annoying rebuilding is over! With the Breeze Pro, you can easily change the blow-off by simply turning it!
Amazing hookah
This is a very high quality hookah and the varying purge options is very nice. However, be careful when separating the tip from it's ring, the part that connects to your bowl. My thumb got cut up and my finger ended up bleeding. The parts are so precisely cut that they ended up being sharper than I realized.