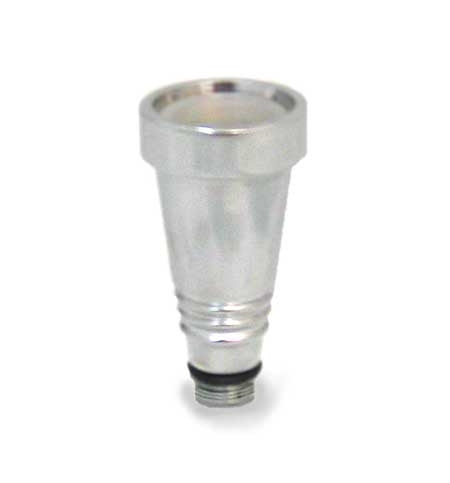 This is a hookah hose adapter that will fit all Small Mya Hookahs and Large Mya Hookahs hookahs.  Screw this onto one of the "ports" on a Mya hookah to add an additional hose. 
This hookah hose adapter is available in both a "regular" type (non-autoseal) and "autoseal."  The "autoseal" has a built-in ball bearing that will plug up the hole when not in use.
Note
:  The Mya hose adapter is unfortunately
not
 compatible with the Mya Bambino Hookah.