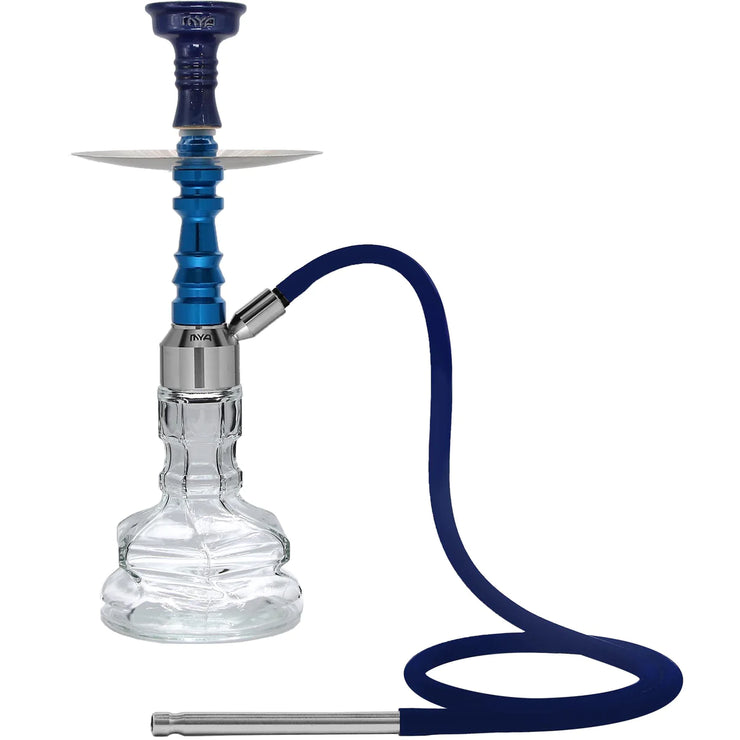 The Medoro 131BL patented and classy, the best in aesthetics and smoking power.
Introducing a new QT & CO. base Style, made from classic clear glass and featuring our new over-the-base stainless steel stems. The Medoro Hookah is a 16" Tall Hookah paired with a 131BL colored stainless steel stem. The 131BL Stem comes in 5 different stem colors, which will match your Bowl and Silicone hose when purchased as a set.

You will receive the Medoro Hookah with our New 749 Bowl; an upgraded version of the MYA Standard Bowls now featuring a phunnel style, bigger in size and more modern. The Medoro will come packaged in a MYA Box with a carrying handle.

The Medoro 131 BL has an internal purge valve, found at the heart of the stem which will allow for a complete purge.