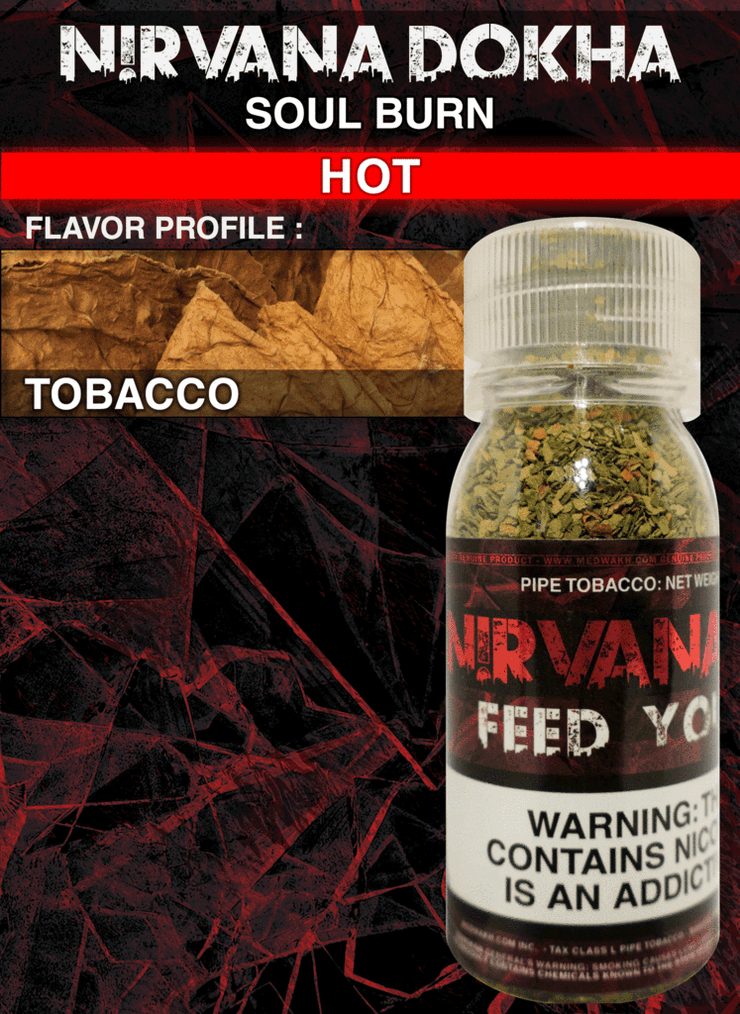 Nirvana Dokha
is a modern twist on a very traditional Middle Eastern dry pipe tobacco. The Dokha tobacco has an extremely high nicotine content, that packs an immediate and heavy buzz. The smoke is very intense and first time users can really feel the burn...ohhhh it burns so good.
Dokha is often categorized as cool, warm, or hot depending on its nicotine strength and intensity of throat hit. All of the available Nirvana dokha we carry are
warm blends
, which is a medium blend of nicotine and dokha tobacco. Additionally, all of our Traditional Medwakh blends will be warm unless otherwise specified below.
To use Dokha, smokers use a thin traditional pipe, called a medwakh. These pipes can be very simple to exquisitely ornate pieces carved from camel bone and decorated with flourishes of gold filigree.