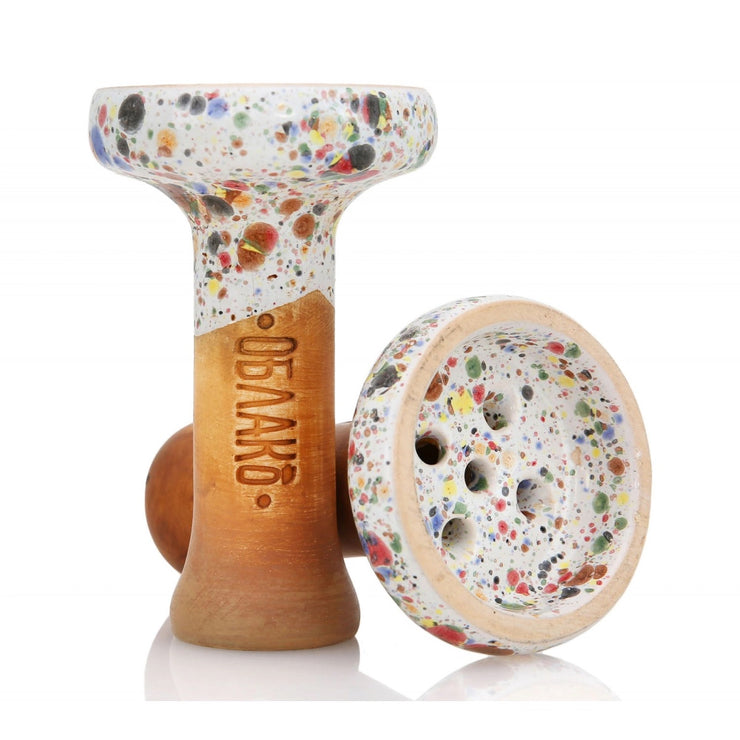 OBLAKO Killer Bowl, made in Russia from white ceramics and available in several colors. The five hole allows for a more traditional pack (fluff pack) and more flow throughout the bowl. 
The material that this bowl is made from increases the intensity of the taste.
Note: As they are made by hand, OBLAKO bowls can slightly differ in shape and colors from the photos.

Dimensions:

Width: about 2.5"
Height: about 4,7"