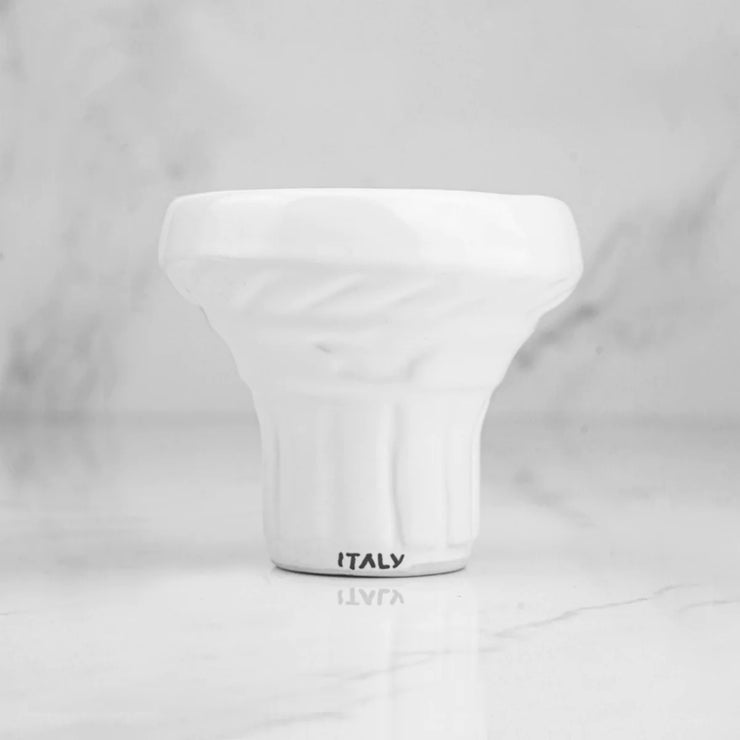 The Roma bowl is reminiscent of a Roman column. It is small but versatile, the spiral-shaped phunnel creates a special air flow. Is made from our special mix of Italian white clay and it adds a stylish accent to any hookah.
Item details:
Material: Italian white clay;
Bowl height: 7 cm;
Diameter: 8 cm;
Weight: 220 gr;
Capacity: 12 gr.
Features:
♛ Gradual heating and balanced temperature which allows to enjoy your Hookah session for a longer time, never exceeding 100°C (212° F) thanks to the Italian white clay quality used;
♛ Suitable for heat control devices with aluminum foil or Kaloud;
♛ No ash leaks;
♛ Sharing is caring: enjoy your Hookah experience like you were smoking an Italian masterpiece.