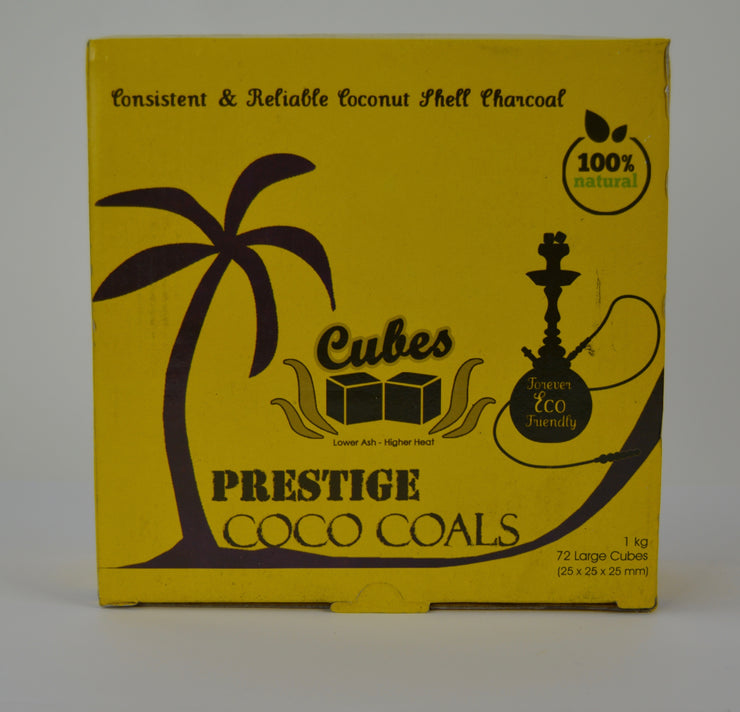 After much research in charcoal manufacturing, Prestige Bubbles is proud to present Prestige Coco Coals to hookah enthusiasts all around the world. Prestige Coco Coals is quality hookah charcoal made of 100% natural coconut shell. They are clean burning in a sense that they are odorless, tasteless, and have absolutely no chemical additive, these cubes will keep you happy as your sessions carrying on.
Prestige Jumbo Flats
I really like these coals. They are better quality than other, more expensive coals I've tried. And I've tried a bunch. I've been using nothing but Prestige flats and cubes for the past few months.