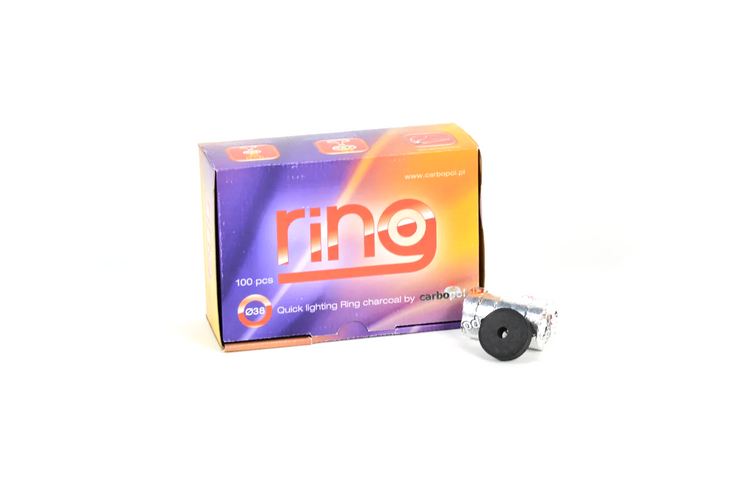 The Ring Charcoal is the newest achievement of the Carbopol manufactory which combines all the good properties, a charcoal for smoking water pipe should have: tastelessness, fast burning, high operating temperature and a long burning duration.
Through our patented ring-design, the charcoal provides a perfect heat circulation.
The Ring charcoal was made under extreme hard compression to prevent the ash falling down on the tobacco and affect the taste in a bad way. The Carbopol Ring charcoal is produced and certified in the European Union, so we can guarantee you a high quality without interruption.