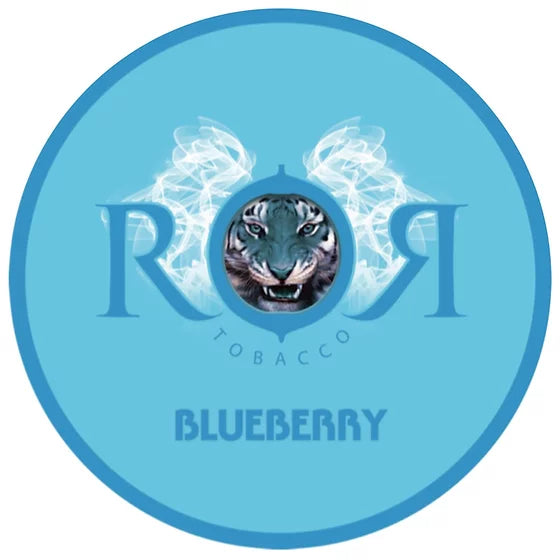 New to 5 Star hookah comes the ROR Tobacco line. Made in Arizona, ROR tobaccos comes in a wide variety of very unique flavors. ROR is a tobacco line with mouth watering flavors that include Double Apple, Ice blue mint, Watermelon, Hedonism, TOOT, Strawberry, Pineapple, and Blueberry. With these mouth watering flavors ROR tobacco is sure to make for a great smoking experience that you wont forget!

Moon Shine:The ultimate Berry flavors Mix .
Mint Avalanche: Extreme mint flavor. great for mixes, but not recommended for beginners
Ice Blue Mint Fresh mint and Ice with a hint of spearmint.For mint lovers that can handle the mint inhale.
Mintylicious: Good strong mint. you can smoke it alone or mix with all other flavors.
Lemon Mint: strong lemon mint flavor for lemon mint addicts.best seller.
Gum Mint: sweet bubble gum and green mint.
Grape Mint: Classic white and red grapes with light mint.
Minty Choco Glaciar: Rich and strong chocolate Mint flavor for all your taste buds.
Watermelon: Juicy watermelon with no aftertaste.
Raspberry Lemonade: sweet and tasty raspberry lemon.
Pineapple: sweet and ripe just for your taste.
Double Apple: Classic Apple.
Blueberry: rich blueberry flavor.
Toot: New and exotic Millberry flavor.
Hedonism: Mix berries with millberry and a hint of peppermint.
Guava: Sweet and rich Guava for all your fruit mixes.
White Peach: Mouth watering peach flavor.
Strawberry: Juicy,rich and sweet.
Orange: Just like sinking your teeth in a Florida orange.
Ruby Red: Sweet Grapefruit, yet an avalanche of flavor.
Skittles Crush: Just like the name.
Slush: Refreshing citrus mix.
Yummy Gummy: Yummmmm citrus pineapple, how can you go wrong.
Orangina Fizz: Juicy orange with soda pop.
Duo Maloney: This honey due flavor is sweet and juicy.
Lemon Meringue: Three deferent kinds of lemons mixed together to give the ultimate lemon zest taste.
Chai Latte: spicy chai & sweet vanilla.
Sexy Senorita: A mix of wildberries with a hint of vanilla.
Vanilla: Sharp and rich Vanilla Taste.
Cinnamon: Strong cinnamon flavor
Slush!!
ROR is by the best hookah tobacco I have tried. Slush is by far my favorite!!