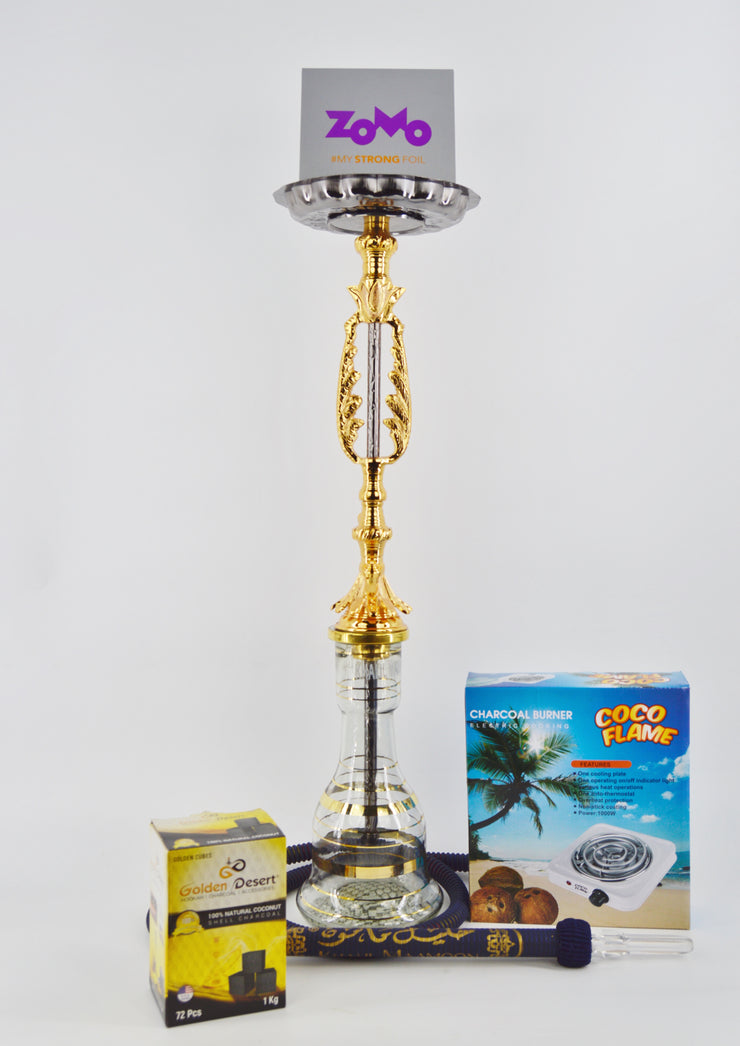 The Scarab starter kit comes with all you need to begin any smoking session. First, you receive a beautiful Khalil Mamoon Scarab hookah and all its accessories (Bowl, Stem, Tray, Base, and Hose) you could want. Next, you'll get Zomo #myfoil, CocoFlame burner, and 1kg Golden Desert charcoal. 
WE ARE NOT RESPONSIBLE FOR THE LIFETIME ON THE BURNER.  
Related Products
You can stop autoplay, increase/decrease aniamtion speed and number of grid to show and products from store admin.