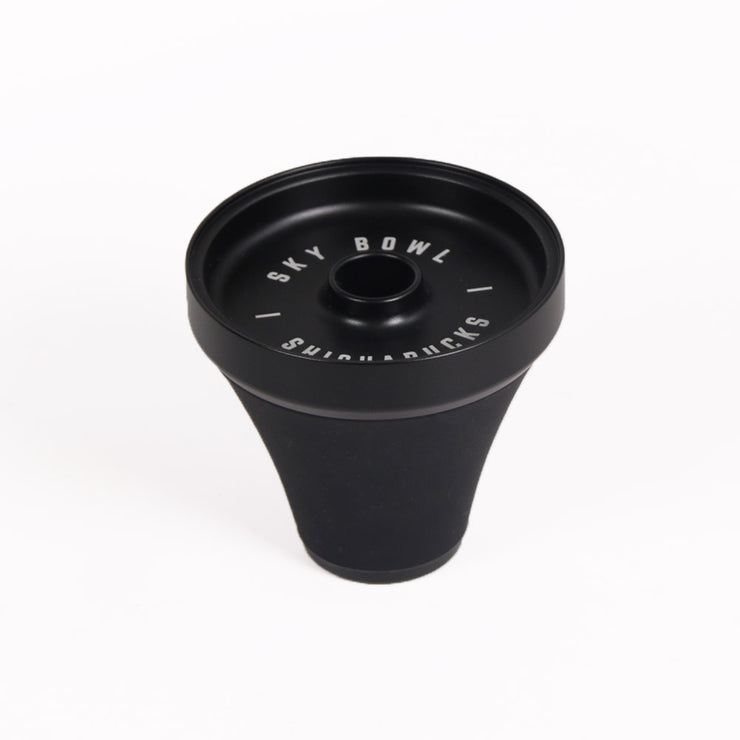 Made from Anodized Aluminum with addition of Silicone sleeve on the side that makes Sky Bowl unbreakable and almost indestructible.
Comes in two sizes: Regular holds 20-25 grams of shisha (depends on the pack) and can last 1-1.5 hours. Mini holds 10-15 grams of shisha and can last 40 minuts – 1 hour.
Aluminum evenly cooks the shisha from all sides while silicone retains the heat and allows safe handling.
Compatible with all heat manager devices on the market via a special groove on the rim.
Colored anodizing coating (except natural silver color) might fade overtime due to heat exposure.
Designed in Toronto, Canada.
Too large
This bowl is a bit too large and even with the heat management device, it still feels too large. It uses a lot of Shisha. I wished they made it slightly smaller.
Best bowl I have owned
It's a very light weight bowl made of high quality aluminum. I use it with the heat management system lotus, and it fits perfect on top, securely, inside the bowls rims. The bowl doesn't hold much tobacco as compared to some other bigger bowls but it burns the tobacco more efficiently so the session lasts just the same. Would highly recommend.