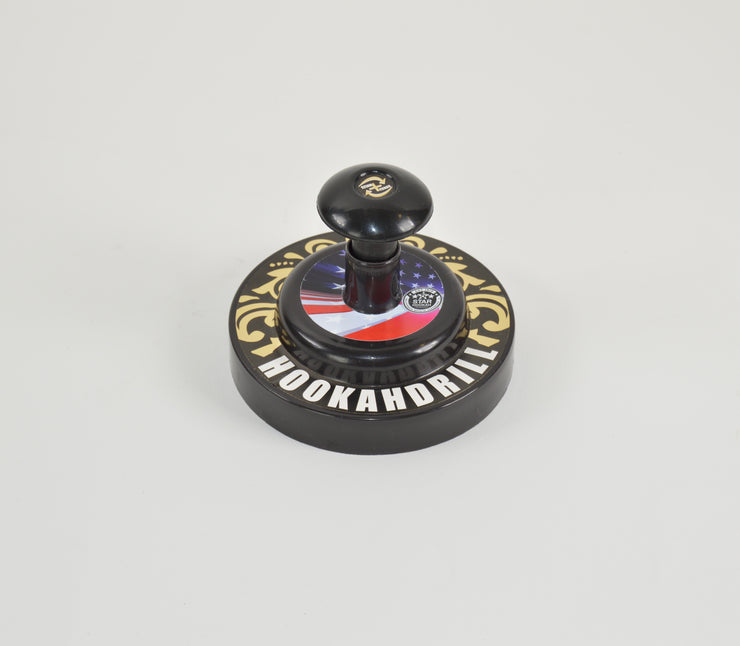 Ever wanted to cut the hassle of poking holes? Perhaps you're new to hookah and aren't quite a pro on foiling? Or maybe it's cause you've got tobacco on the hands and don't feel like wiping off completely before foiling? Well don't fret you're chilling because with the Stick Drill and strike rug your foiling will be on point, all you do is slide your foil in, press down, place bowl on the foil firm until it slightly curls up the sides and then you're good, but for a demonstration check below
Color may vary.
Works well, small holes, does NOT come with mat
Happy with the drill.
The holes are widely spaced for a single punch. The overall hole pattern is wide enough to cover the entire width of a bowl (noticed some punches in the store not wide enough to cover the whole bowl surface)
If you want more holes / holes closer together, you rotate the handle 1/8th to 1/4th turn and it will double up the number of holes (as many times as you want), and halving the distance between any of the holes for each turn and punch. If you do 8-10 small turns and punching, the holes get so close together that it's almost like solid rings of holes like mesh (as an example of how far you can go with the number of punches)
Works very well.
My primary complaint with this product is that it does NOT come with the mat advertised in the pictures. The mat is clearly pictured with the punch in half of the product pictures. There is no description noting that it does NOT come with the mat.
You need some sort of soft or spongy surface for the pins to punch into the foil, so I've taken to punching my foil on a rubber mouse pad. I wish the product came with the mat, being as it's basically required and pictured in the product.
I would give 5 stars for what this product offers had it come with the mat. Without the mat, I can only give 3 stars.