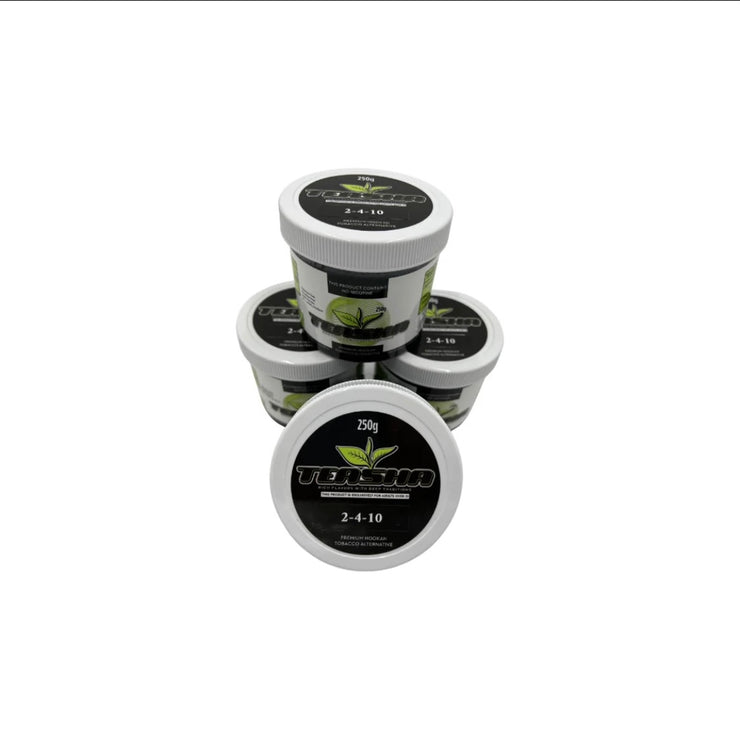 Teasha is a NON-TOBACCO Hookah Shisha Product:
Teasha strives to provide the best hookah smoking experience possible. Handmade in 2-kilogram batches in the USA. Teasha contains zero nicotine or tobacco but should not be considered as a safer alternative for tobacco. 
Teasha does contain a naturally occurring small amount of caffeine, so should not be used if you have a caffeine sensitivity.