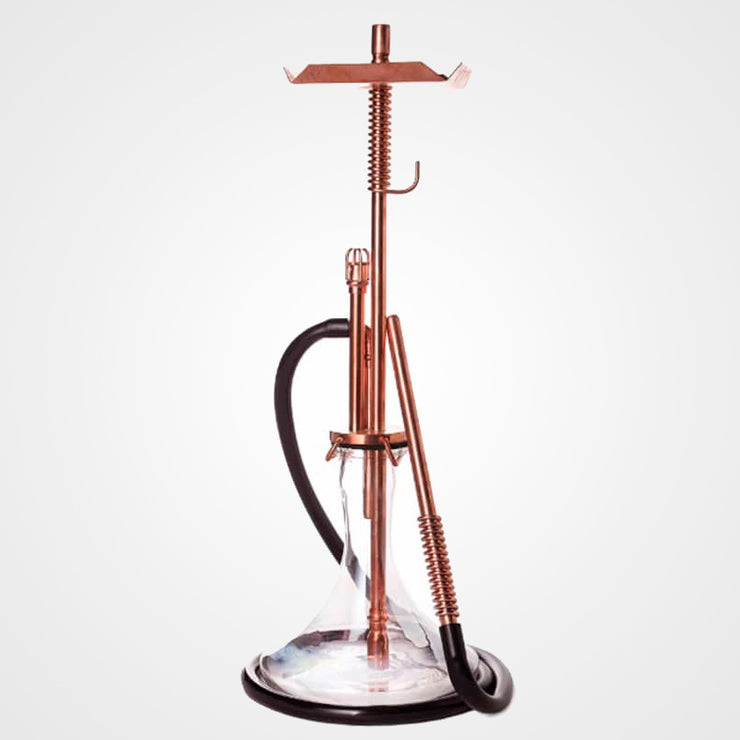 VZ Hookah Copper Standart (BIG)
The flagship of hookahs from VZ.
This is the real copper steampunk star of the hookah world, with a height of 24.8 inches. Ideal for lovers of bright and unusual details in their house—and in their hookah. This hookah will surprise you with everything: from its appearance to the valve of the purge and the connector on the base. Don't forget about proper care for the copper surface, and the VZ Copper will be your true friend for many years.
Comes with:
Base may vary
Stem
Tray
silicone hose
connector for hose
mouthpiece
grommets
removable diffuser
individual wood box
Specifications:
Material copper
Height 24.8 inches