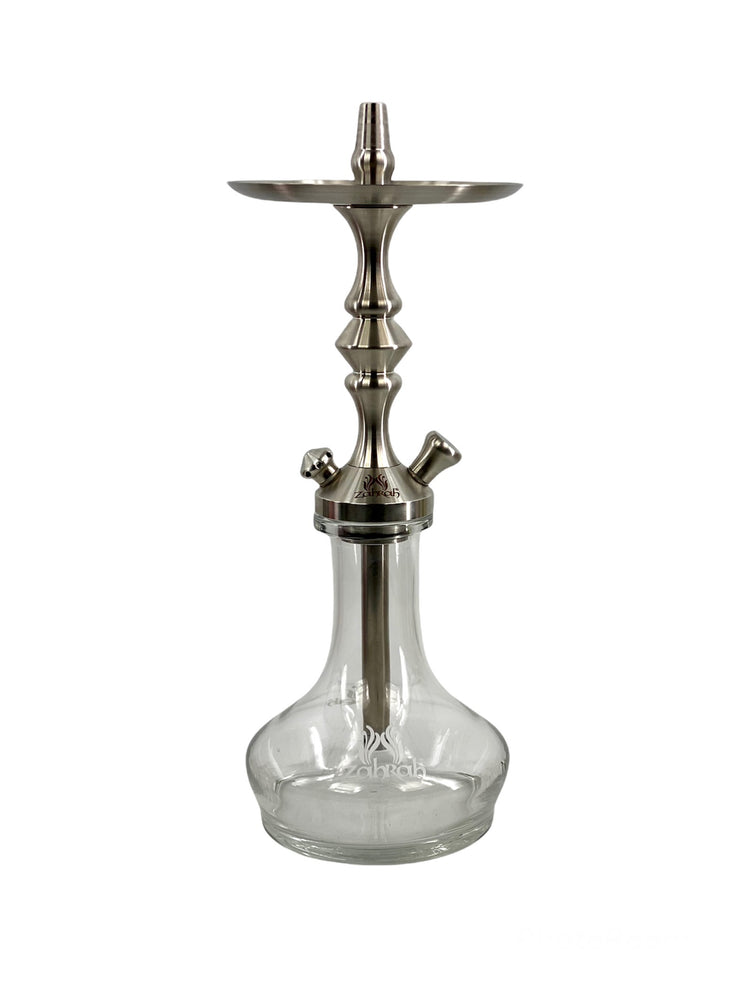 The Stainless Steel Mini Genie from Zahrah offer users the opportunity to take a great quality hookah on the go. This tabletop style hookah is perfect for any user no matter the experience. 
The Zahrah Stahl Hookah offers:
• 304 stainless-steel for best durability.
• High quality stainless steel downstem for easy cleaning.
• Open chamber design for smoother draw.
• Smooth purge valve for better smoke release.
• Included a stainless-steel diffuser for quiet experience.

Specs:
• Height: Total 18" (stem+base)
• Hose Support: 1
In the Box:
• Hookah Stem
• 7" stainless-steel Tray
• Premium Mini Base