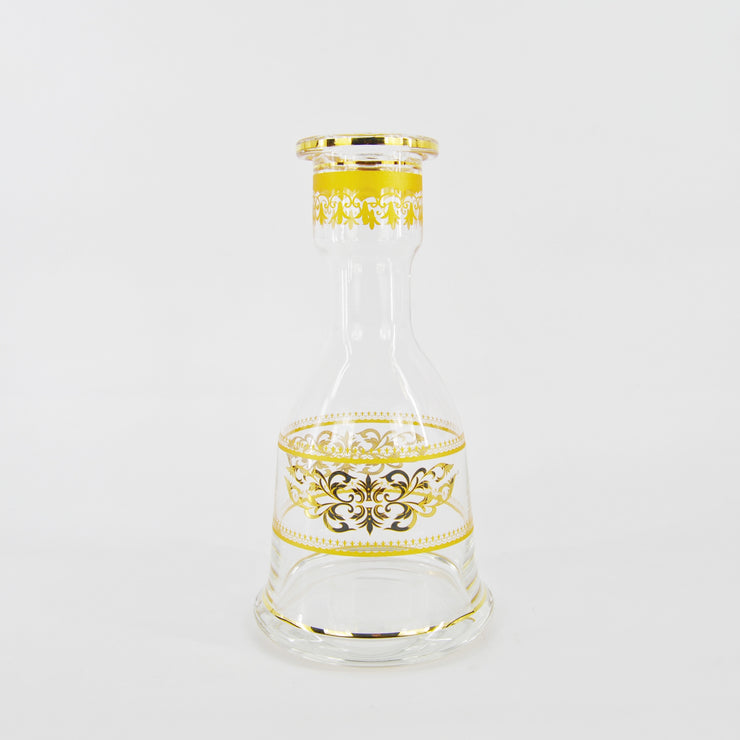 A hookah is incomplete without a good base! Zahrah brings you premium hookah bases that will bring charm to your hookah session. Presenting the Zahrah Premium Glass Bases are Handmade, heavy-weight glass bases. They come in two different artwork styles to suit your persona: traditional and modern.

We have 6 vibrant color options available for these Premium Glass bases. These distinct colors will add character to your hookah. To begin, these are two differently styled bases in Amber color tone. Then, we have got Zahrah Premium Glass Bases in blue. If you need more options? Check out the Green and Sea Blue hookah bases.
These are high-quality colors and won't fade away. If you are not a big fan of colors, then the clear and gray Premium bases will be perfect for any hookah.
ZH•BP002
Hookah base
Looks amazing and prefect fit