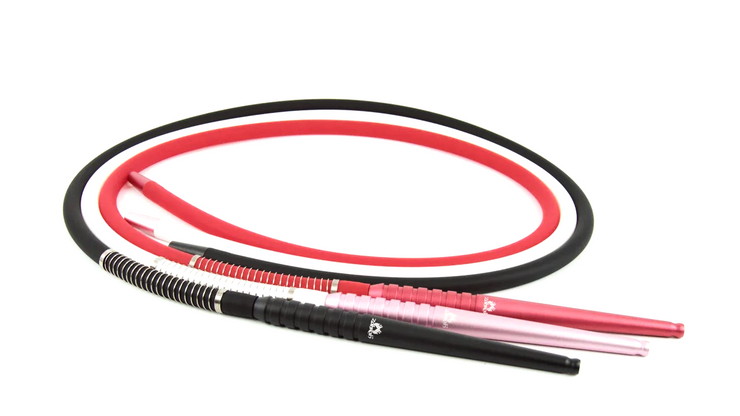 New to 5Star Hookah, is the beautiful Zahrah Silicone Hose. It is made with surgical grade materials, and the Zaharah silicone hose has a soft touch silicone with an aluminum handle. It comes with a metal kinker to prevent the hose from bending while you move the hose around, making it hassle free. 
Specs-
Mouth piece- 11 in 
Silicone- 5 ft
Good hose, good price
I bought these as guest hoses for my multi-hose hookah. Easy to clean, fits together well, no strong manufacturing smells out of the bag, aluminum pieces are milled smooth and do not dent easily, kinker spring is sturdy and easy to slide on and off for cleaning, finish on the hose feels nice and not sticky. Grommets get a 'meh' for fit and durability, but they make a tight seal. pleasant, normal width - does not have a super wide opening if that is what you are looking for.